Looking for a Bit of Rockabilly? Chris Grapel Can Show You How it's Done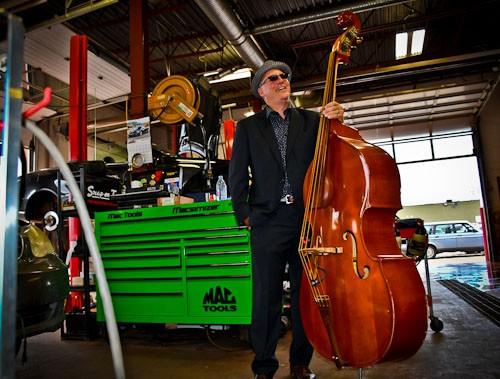 CHRIS GRAPEL

Bassist. Father. Husband. Geotechnical engineer. Volunteer. Off-road biker. Old-railway camper.
We asked Chris Grapel if he also sleeps. He told us, "Like a baby."
Born in Stewiacke, Nova Scotia, Chris made Edmonton home when he came to study a Master's degree in Geotechnical Engineering…he figured he could play music if he took engineering, but couldn't be an engineer if he took music. He escapes the city life touring off-road on his bike, camping along abandoned railway lines between Rocky Mountain and Nordegg, or Camrose and Stettler. Free time is also spent with the family and playing stand-up bass for various blues, jazz and rockabilly bands.
What's rockabilly? We asked the same thing. Think mish-mash of blues, gospel and country—"Folsom Prison Blues" style.
Sometime around 1998, Chris became a Sandy Lane customer. The first car he brought to us was a blue Volvo 850 sedan.
MOST MEMORABLE SANDY LANE STORY:
"When I first started coming to Sandy Lane, I would have episodes of déjà vu. It reminded me of walking into the automotive shop that my dad used to go to back home. There was always a sense when you walked in the door that you would pick up the conversation where you left off, and they would always know who you are. It's like that at Sandy Lane.

It's the kind of place where if you forget your wallet at home, they'll pick you up at work and take you home first before you pick up your car. (Just like I did the last time I was in. Thanks Reg!). "
FAVOURITE PLACE TO EAT IN EDMONTON:
"It's hard to choose just one!
Tequila-lime pollo at Tres Amigos.
Ribs Jambalaya at Dadeo.
And nothing is more Edmonton than the High Level Diner. Love the short ribs there. "
FAVOURITE BOOK:
"I love reading. James Joyce's Ulysses is a favourite."
FAVOURITE ACTIVITY:
"Everything outdoors! We have a cabin in the Nelson area and love all kinds of winter and water sports."
FAVOURITE THING ABOUT EDMONTON:
"I'm a small-town guy that is still adjusting to the big city life, but I do love Edmonton's river valley and its music scene."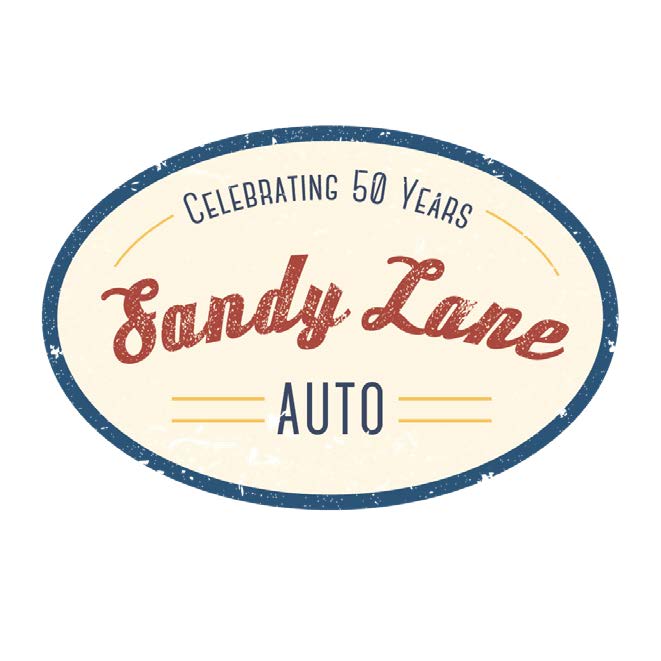 Thanks for all your years of loyalty to Sandy Lane, Chris!