Meet our team of service professionals at Sandy Lane Auto on Argyll Road.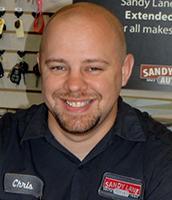 Chris Mack
Chris has been in the Automotive Industry since 2007 but has been working with vehicles his entire life, starting in his father's shop rebuilding engines and constructing racing vehicles.  At the WORLDPAC Training Institute (WTI), he's totaled more than 36 hours of Service Advisor and Management Training Courses. Chris started as our Parts Manager in 2012 and since then has now taken on the role of General Manager of the Southside location. If you ever have any questions don't hesitate to give him a call or send an email his way.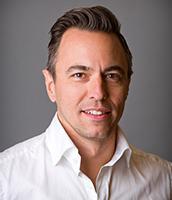 Brett Morgan
Brett has been in the Automotive Industry since 1996. He started at Sandy Lane Auto as an Automotive Technician Apprentice and is now a Service Advisor and the shop Manager. At the WORLDPAC Training Institute (WTI), taken Service Advisor and Shop Management Training Courses. He is dedicated to providing quality service and building lasting relationship with Sandy Lane Auto customers.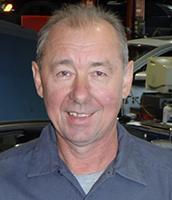 John Glumpak
John has been in the Automotive Industry since 1967. He moved to Canada from Croatia in 1975, and was hired by Jim Morgan at the original Sandy Lane Auto location at 156th Street. As shop Foreman, he strives to continually improve customer service and guide technicians and apprentices with his expertise.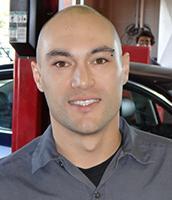 Alex Kormendy
Alex's passion for auto repair started early, working in tire shops during summer vacation. Following high school Alex completed the Automotive Service Technician Program at BCIT. He is a Red Seal Automotive Technician, and a valued member of the Sandy Lane team since 2005. Alex has a great attitude and work ethic, combined with a willingness to share his diagnostic skills with other techs. Alex continues to take additional training to update his diagnostic skills.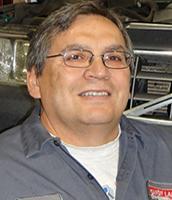 Peter Dejong
Pete has been in the Automotive Industry since 1978. He's a Journeyman Automotive Technician and Red Seal certified. He's your go to guy for brakes, suspensions, front ends and inspections. He also specializes in Volvo repair and has been an invaluable member of the Sandy Lane Auto team since 1981.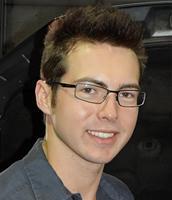 Chris Smith
Chris has been in the Automotive Industry since 2006. He's a Journeyman Automotive Technician, Red Seal Certified and an expert in Diagnostics.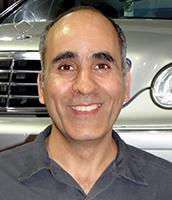 Ben F.
Working in the auto industry since 1994, Ben joined the Sandy Lane family in 2005. After hours, Ben practices his culinary skills in the kitchen. And loves to tackle home renovation projects with his new table saw.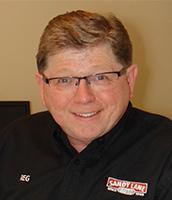 Reg Nordstrom
Reg joined the Sandy Lane family in early 2013. In addition to driving the customer shuttle, you'll also find him working on the front counter. Using his previous experience as a business analyst & service manager, Reg is always looking for ways to help improve our processes.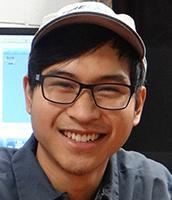 Aris Montejo
Beginning as an apprentice auto body technician, Aris shifted his focus to auto repair-joining Sandy Lane in 2017. Building on prior work experiences, he continues to develop his skills through a variety of daily activities. Aris is responsible for our car wash; mounting/balancing tires; and completing oil changes.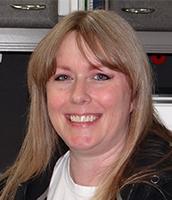 Diane Reid
Diane has been working in the financial sector for over 30 years, and has former experience in the banking, healthcare, and drilling industries. She is currently the company Controller for Sandy Lane's south and west locations. She is also a Certified Safety Administrator, and is responsible for all employees' WHMIS training.