About Us
"Vehicle Smart"
Since 1968, our family-owned and operated automotive services business has been run on the principles of honesty and integrity. Many automotive service providers have a bad reputation for trying to up-sell products and services that you do not need. Sandy Lane is different. We believe in empowering you to become "vehicle-smart" so you can make the right decisions about your car.
You're in Good Hands
Feel confident knowing that your vehicle is in good hands. Our front-end service providers, as well as our fully trained and certified technicians who are specialists in European auto repair, will ensure your vehicle receives the best possible care. We do all our work in-house so we oversee and maintain the quality and standard of our repairs from start to finish.
The Edmonton European Auto Repair Specialists
While Sandy Lane Auto offers all of its client's unparalleled service, we are the Edmonton European auto repair specialists. This means that we have extensive training and experience in Volvo repair, Audi repair, Volkswagen repair and BMW repair.
Ongoing Training and Education
The technology of today's vehicles changes rapidly and is complex. To put things into perspective, 20 years ago there were two computers in most European vehicles: one to manage and control the ABS (anti-lock braking system), and one to manage the EFI (electronic fuel injection) system. Vehicles today have as many as 30 networked computers. Automotive technicians no longer learn on the job exclusively--classroom training and education must be ongoing to maintain top skills needed to work with evolving technologies. At Sandy Lane Automotive we know educating our technicians is the only way to continue to offer our clients the service they expect.
Our technicians spend up to 80 hours a year learning the latest in computer networking and diagnosis for Volvo, Volkswagen, Audi and BMW. We participate in courses taught by automotive training leaders, including WTI (Worldpac Training Institute), Hi-Tech Training, AC Delco, and Frank Osbourne, an ex-field technician hired by Volvo of North America to diagnose the most difficult automotive problems.
Each year, Sandy Lane Automotive makes a significant investment purchasing and maintaining diagnostic computers and software. We have acquired factory BMW, Audi, Volkswagen and Volvo scanners, and some of the best diagnostic tools available to the industry.
Our service advisors also attend up to 50 hours of professional development and training annually to be able to provide you with a comprehensive diagnosis and informed advice so you can make the best decision about your vehicle.
Community Involvement
For many years, Edmonton has supported Sandy Lane Auto. For that reason, we keep community initiatives close to home. Keys to Success supports three charities that provide Edmontonians with three essential ingredients needed to achieve success: nourishment, shelter, and education.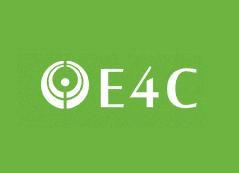 E4C's School Lunch Program
An empty stomach makes learning near impossible. E4C's school lunch program feeds 2000 children at 10 high needs schools every day, shifting classroom attention from hunger to learning for Edmonton's 1 in 6 children who live in poverty. From every $100 you spend to maintain your vehicle at Sandy Lane from September to November, a child receives lunch.
---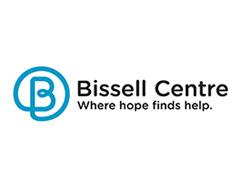 Homeless to Homes
The Bissell Centre believes the first step in facing any life barrier is to address housing needs. Their Homeless to Homes (H2H) program houses 6-8 people a month and provides community integration, financial education, and other life skills programs to ensure participants find stability in their new homes. With a 95% success rate, the Bissell Centre comes closer to reaching their 10 year goal to end homelessness in Edmonton. Sandy Lane Auto collects household items from April to June for Homeless to Homes participants working to transform their new residences into homes.
---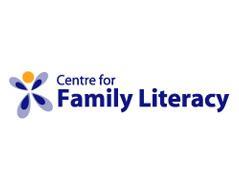 C.O.W. (Classroom on Wheels) Bus
Literacy is the key to success in education, career, and health; however, 40% of adult Albertans struggle with literacy. The Centre for Family Literacy believes that number can be reduced if literacy starts in families first. The C.O.W. Bus visits nine Edmonton neighborhoods on a weekly basis, lending children's books for free and engaging families in programming that assists parents in supporting their pre-school children's literacy development. Sandy lane contributes to the C.O.W. Bus library and would like to add to yours. Enter to win an adult and children's reading collection each month, from December to March.
All our employees spend half a day each summer at a high needs schooling, meeting students and teachers and providing a BBQ lunch to end the school year.
The History of Sandy Lane Automotive
In 1968, Jim Morgan introduces Edmonton to Sandy Lane Automotive by opening a vehicle servicing and repair shop in West Edmonton. Over the next twelve years Sandy Lane becomes a trusted location to service vehicles and finds a specialization in European car manufacturers. This also marks the time that Kerry Morgan, Jim's son, acquires Sandy Lane to carry the torch for another generation. The following year of 1981, Sandy Lane moves its shop to Coronet Road on the south side of Edmonton that would serve as headquarters until '98 when the entire shop is rebuilt at the same premises, bringing Sandy Lane a beautiful new place to operate from. 2002 was a milestone year that ushered in a 3rd generation owner as Brett Morgan takes up the helm of Sandy Lane. The next decade brought along the introduction of the Sandy Lane Vehicle Maintenance Program, Extended Warranty Program and Vehicle Sales. With over 40 years of hard work and the support of loyal Edmonton patrons, Sandy Lane Auto opens a second location in the West of Edmonton.
Request More Info