Lights, Camera, Edit! A Glimpse into the Life of Wayne Anderson

WAYNE ANDERSON

AGT, Air New Zealand, McDonald's. These are only a handful of the corporate commercials Wayne Anderson had a hand in creating in his long and lucrative career as an editor in film and television. For Wayne, editing wasn't work, but a daily creative endeavour. For each project, he assembled footage and script with intention, creating a story—whether it be a documentary, television show or commercial—that was memorable and impactful.
Wayne's talent won him several AMPIA awards (Alberta Media Production Industries Association), as well as a Gemini Award nomination. Now retired, Wayne enjoys going to the gym, fishing, and spending his days with his grandchildren.
Wayne brought his car to Sandy Lane after he met Brett in the film business, more than 10 years ago.
FAVOURITE SANDY LANE EXPERIENCE:
"It's never about getting business through the door at Sandy Lane. If there is something wrong with my car, they give me the option to fix it, or not. They put the cards on the table and tell you what they recommend, and what can wait.

I like joking around with Brett, and John has an outstanding personality. I feel comfortable because they know me and they know my car. And to top it off, Reg gives me a ride home, and it's such a treat. He is a real asset to Sandy Lane. "
FAVOURITE PLACE TO EAT IN EDMONTON:
"I love Mexican food. Well, actually, I love all food."
FAVOURITE BOOK:
"I love a good suspense novel, and old adventure books. Jack London, John Steinbeck. Grapes of Wrath is one of my favourites. It's an unbelievable story. "
FAVOURITE THING ABOUT EDMONTON:
"It's vibe. I love the people and the River Valley. Edmonton has been home for a lot of years. I have worked and lived in other cities, but there is something special about Edmonton. I enjoy its seasons and it's a great place to live and raise a family."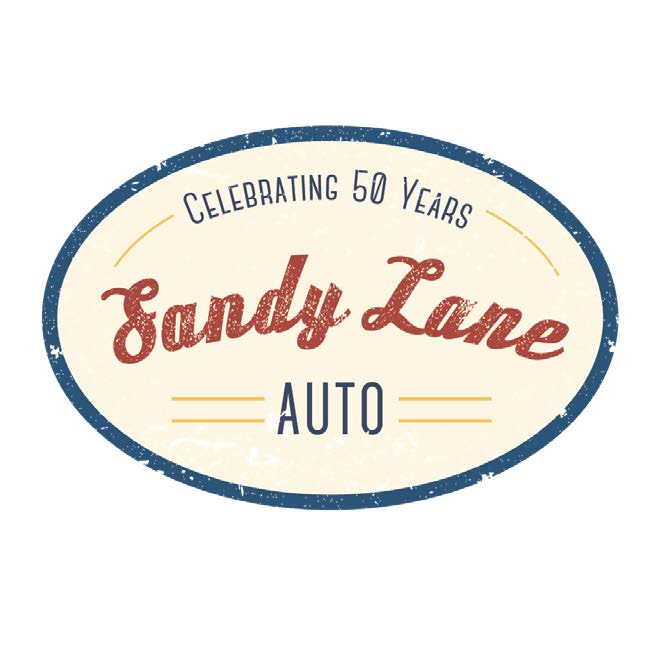 Thanks for all your years of loyalty to Sandy Lane, Wayne!