At the helm of his ship: Chad Helm puts Edmonton on the right side of fashion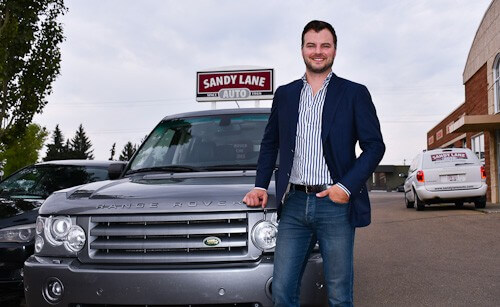 CHAD HELM
Many an Edmontonian has relied on Chad Helm to befit them in bespoke, and outfit them in the latest in men's fashions. As a teenager growing up in Edmonton, he was cognizant of a missing emphasis on men's fashion in the city and set out to change that landscape when he opened his downtown, full-service luxury men's wear store, The Helm Clothing, in 2012.

Chad was raised on a family farm on Edmonton's city limits and loves to travel. When he turned 18, he was offered a modeling contract in Greece, but first tried his hand at pipe fitting before signing a contract to model in Milan in his early twenties.
Chad believes Edmonton deserves world class, unfiltered offerings in every industry, including automobiles, homes, food and clothing. At The Helm, he is all in, playing captain to Edmonton's men's clothing scene and ensuring his clients don't need to leave the city to fulfill their fashion needs.
Chad has been a Sandy Lane customer almost three years. The first car he brought to us was his 2008 dark grey Range Rover.
FAVOURITE THING ABOUT SANDY LANE:
"The staff are what make the experience at Sandy Lane, and good people are everything. They are always quick to serve you and to respond to an issue, and no matter if I booked it or not, Reg will always give me a ride wherever I need to go."
FAVOURITE PLACE TO EAT IN EDMONTON:
"I really enjoy my visits to Bar Bricco. For more casual dining, I love Earls' on Jasper."
FAVOURITE BOOK:
"I read the book Living with a SEAL by Jesse Itzler and really liked it. I'm currently reading 12 Rules for Life by Jordan B. Peterson."
FAVOURITE THING ABOUT EDMONTON:
"Edmonton doesn't have a snooty feel. People are friendly, open and generous. We also have an incredible skyline and river valley—it impresses everyone who comes to our city for the first time, and I do like to soak it in every now and then."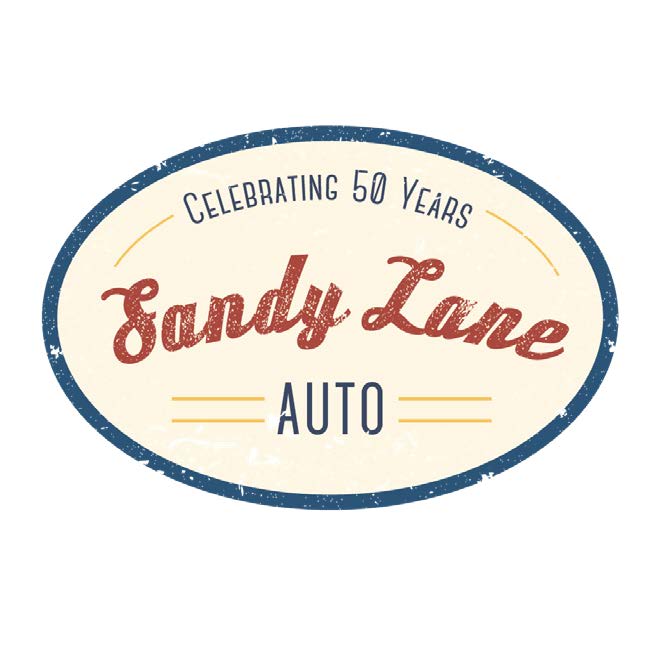 Thank you, Chad, for your years of loyalty to Sandy Lane!