5 Facts That You Didn't Know About Mercedes Benz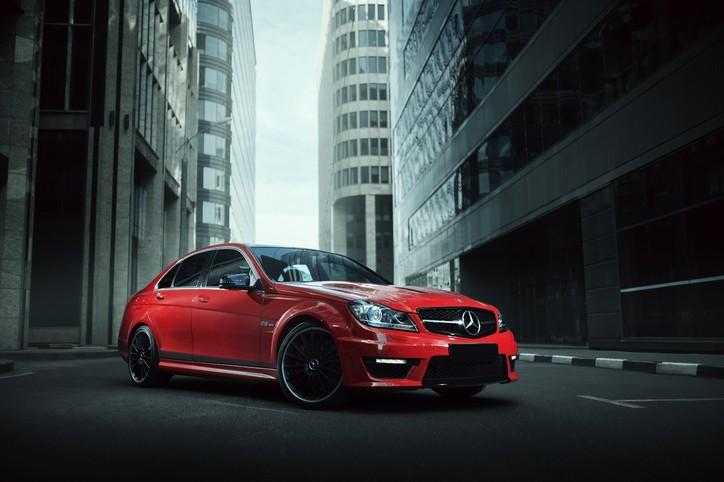 If you love cars – truly love them – then you probably know a lot about them, enjoy talking about fine automobiles and learning even more about them. Here at Sandy Lane Auto, we love cars too, and we pride ourselves on knowing everything about them.
Check out these five tidbits your Sandy Lane Auto team bets you don't know about Mercedes Benz.
Yellow Dot Inspections
Before your automobile arrives at the dealership, the Mercedes Benz factory workers have hand-tightened suspension, steering and brake parts with a torque wrench designed specifically for that job by Mercedes' engineers. An exact, predetermined pressure is set. Once the precise pressure is reached, the wrench squirts yellow paint on that part. Inspection is simple. The yellow dots are counted to be sure the job has been done perfectly.
Mercedes Engine Comes 'Broken In'
If you are scheduled to pick up a new Mercedes at the dealership, you're in for a pleasant surprise. Unlike other automobiles that require a 3,000-mile break-in period and renewals of oil to wash out metal shavings and other debris, your Mercedes Benz engine has been pre-tested, and the oil replenished more than 60 times. The factory test-runs every engine before mounting it in the vehicle. Engines operate on special test rigs as gauges check for noise and friction. Plus, the oil is flushed, washing away any debris created by a new engine. Naturally, you'll still enjoy babying it as you and your vehicle adjust to each other.
Why Mercedes Has No Rattle Traps
No matter how old a Mercedes Benz becomes, it won't squeak, groan or rattle the way other vehicles may. At the factory, each body is welded in 10,000 places. That means there are no bolts to work loose, rattling as the automobile ages.
Pewter Finishes for Seams of Mercedes Benz
All Mercedes pack pewter. Many of the automobile's vital seams are:
Ground down by hand
Packed with pewter
Re-ground
Polished
The appearance of shoddy workmanship is not allowed in even the most hidden regions of a Mercedes.
Safety-Zone Protects Mercedes Benz's Customers
A cushion of air surrounds and protects all passengers in a Mercedes. The automobile company has perfected a patent for a "body-within-a-body" that creates a "Safety Zone" in case of a collision or impact. The "Safety Zone" of Mercedes Benz provides the "safest car interior human ingenuity has yet devised," according to the manufacturer's website.
So, how many of these facts from the Mercedes website did you already know? Call or visit Sandy Lane Auto at our Edmonton West location to learn more about Mercedes Benz.